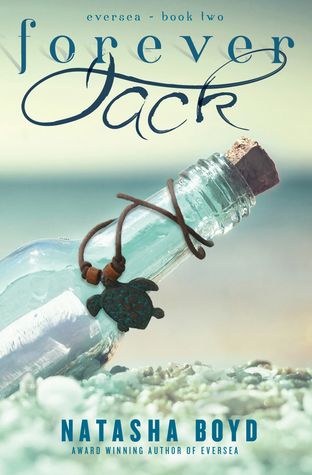 Forever Jack
Publication: Novermber 25, 2013
NPRB
A feisty small-town girl and the Hollywood star who broke her heart
An all-consuming love threatened by fame
One last chance at FOREVER
Keri Ann Butler's life changed on the night she met movie star, Jack Eversea.She thought she knew a Jack that was very different to the man adored by fans the world over. In the wake of his betrayal and abandonment, Keri Ann has had to pick up and move forward with the life she was supposed to live and has put off far too long.
Suddenly Jack is back, and his explanations for why he left seem more and more plausible, and his declarations more seductive. But being Jack's latest tabloid accessory isn't on Keri Ann's career agenda, no matter how much she is attracted to him. And how can she can ever trust him again?
Jack knows he let the only 'real' thing that ever happened to him slip through his fingers. And his hands have been tied to try and stop it. Until Now. Jack is now fighting to save his relationship with Keri Ann, even as his crazy life threatens to tear them apart. Again. The question is, can he convince her she can have it all? And have him? Forever?
Review
Okay, so it it now 3:16 am and I am writing a review. What's wrong with me? I know, I wonder that too sometimes.
I just finished reading Forever Jack, okay I finished it at exactly 2:59. It was just so good I couldn't put it down. And when I read the last words and put it down I literally rolled over in my bed and said, "Wow, that was a good book." I've never ever had that wow good book feeling. It has always been awesome or amazing or meh, but never Wow-good.
I think what made me want to read these books is that the covers were just so beautiful. I know you shouldn't judge a book by it's cover and I try my darndest not too, but I can't help it. I was a little disappointed with the first book with the flow of dialogue and the naturalness of it, but Forever Jack made up for it 100%. There were still some parts I thought it was awkward dialogue when I don't think it should have been, but oh well.
"This is as real as it gets, Keri Ann. This is Technicolor, when everything else is in black and white.
The story was so real and so amazing. All these romancey books are certainly not doing me any favors with expectations of men and life.
I was a little bummed when I read the last line of the last chapter. It was over, they (can't tell you because it would be a spoiler, so I'll just say where they were at) was disappointing. I wanted more. I wanted to know how it ended, ended. Then, much to my delight, I turn the page and there is an epilogue that wrapped it all up with a nice little bow. I really like it when stories end that way because I have that warm fuzzy wow-good book feeling.
Forever Jack has earned five stars from a very happy, and sleepy reader.
I would also like to read more from Natasha Boyd in the future :)
Read my review of Eversea